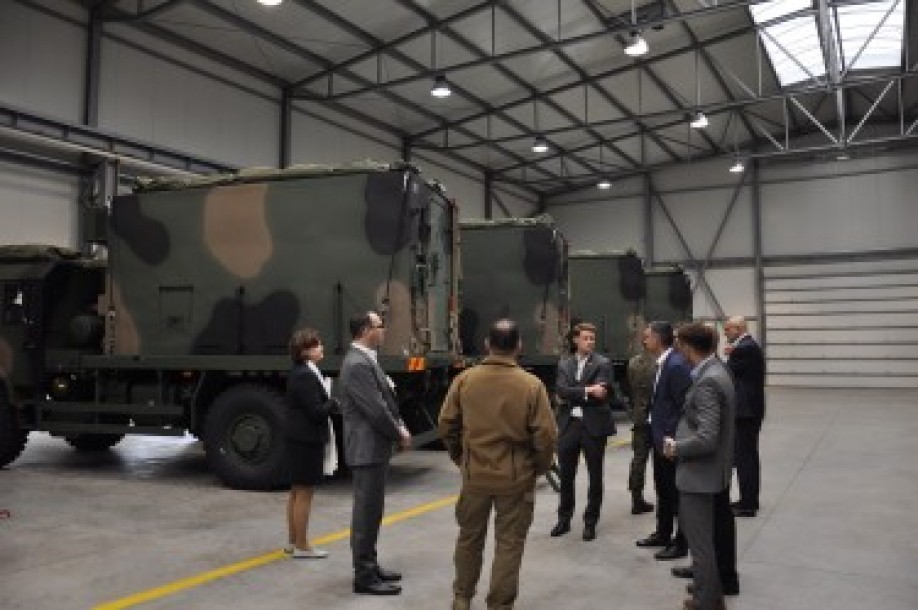 Visit of the Representatives of Ministry of Defense and Raytheon Missiles & Defense to WZŁ-1 S.A.
On August the 5th, 2021, representatives of the Ministry of National Defense and Raytheon Missiles & Defense visited Military Communication Works No. 1 S.A. (WZŁ-1) in Zegrze. The visit was aimed to present the progress achieved by WZŁ-1 under Wisła Support Equipment Project, a project for the Polish Patriot system. The main role of WZŁ-1 in the project is to carry out population/integration of bare shelters followed by testing and verifications of the produced items, as well as their preparation for the final assembling after delivery. During the visit participants discussed the project schedule and activities planned for the coming months. WZŁ-1 also presented the shopfloor areas prepared for production in accordance with the Foreign Object Elimination System. During the visit, WZŁ-1 had also opportunity to present a broad range of its activities and capabilities put to use in current projects.
Work carried out by WZŁ-1 under the aforementioned project will allow the company to consolidate and strengthen its experience in manufacturing products for the Polish Armed Forces, as well as to gain new capabilities in areas related to the standardization of production. Experience gained under the project can be successfully used in the following projects and programs.