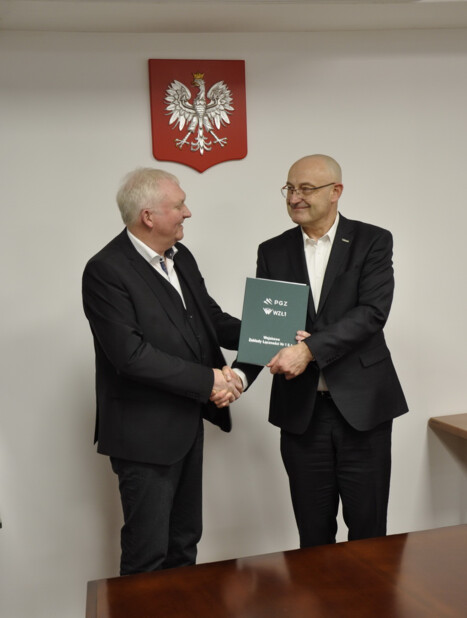 WZŁ-1 S.A. and German manufacturer SMAG have signed contracts for the delivery of higly mobile antenna masts.
Polish company WZL-1 S.A., the supplier of Mobile Communication Centers (MCC1) and German manufacturer SMAG have signed contracts for the delivery of higly mobile antenna masts.
Managing directors of both companies signed three agreements regarding:
Cooperation between the two companies. The agreement covers transfer of the necessary know-how and production of lattice antenna masts to Wojskowe Zakłady Łączności Nr 1 S.A. in Zegrze.
Deliveries of mast packages for the mast system of the Mobile Communication Centers (MCC1) .
Implementation of other future projects for the domestic market and especially for the military market.
The above are important agreements that will allow WZŁ-1 S.A. and their sub-tiers to achieve new capabilities in terms of project management and production in the near future. This will allow them to meet requirements of Polish Armed Forces heading towards Band IV and a better bit rate through radio and radio relay transmissions for far distances.
The outlook is positive -there is a great demand for the innovative antenna mast systems. Further projects are already in progress and both companies are expecting repeated orders.
"WZL is pleased to cooperate with such experienced and flexible partner, we really need to differentiate our portfolio and we are glad that SMAG components perfectly complement our system," stated Roman Tetnik, WZL Managing Director.
"We know company WZL1 since more than 30 years now, this company has developed and modified Mobile Digital Communication Nodes (RWŁ-C) as a soul supplier to Polish MoD and is also known as a provider of satellite communication solutions. This has been verified as a very reliable and unique system in the market. Together we will developed a new mobile mast system type, which connect both systems in an optimal way. The complete system is been installed on a 10x10 Jelcz truck, hosted on a 20 feet containerframe, which is easy to be transported to any point of mission, " stated Wolfgang Schnelle, SMAG Managing Director.